Attorney General Jeff Sessions on Wednesday submitted his resignation to President Donald Trump, via a letter hand-delivered to White House Chief of Staff John Kelly. Sessions wrote that he was submitting his resignation at the president's request. Sessions is the latest person to have resigned or been fired from the Trump Administration.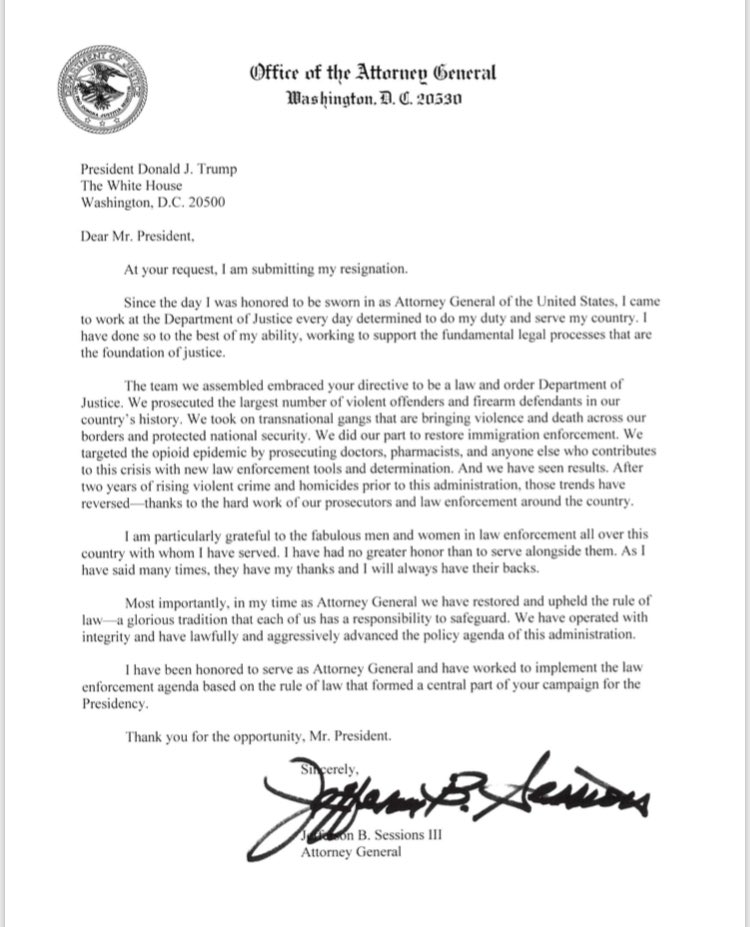 Trump installed Matt Whitaker, chief of staff at the Justice Department, as acting attorney general, now in charge of the Russia probe led by Special Counsel Robert Mueller, according to a U.S. official, cited by Bloomberg. Whitaker, who has been a critic of the Russia probe, now has the power to fire Mueller or curb his investigation into Russian interference in the 2016 presidential campaign.
This is a developing story. Check back for updates. Live coverage of the breaking news is below.